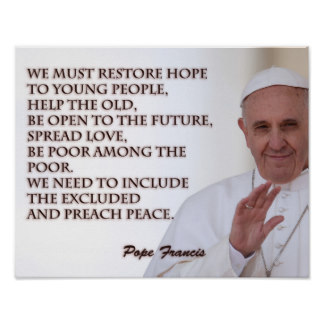 The weekends of November 7/8 and 14/15, members of St. Joachim, Frankford, will distribute information regarding our current efforts to have a weekly Mass said, once again, in our community. You can read our information below which will be translated into Spanish and Vietnamese. Please pray for us and that our efforts are successful!
We want to share with you, the parishioners of Holy Innocents, why a weekly Mass in Frankford would help you. The Parish Pastoral Planning Process, which closed both St. Joachim Church and Mater Dolorosa Church in Frankford failed and only created "Roaming Catholics" who don't support any particular parish. Some of us remained with Holy Innocents while others chose other parishes. But we are all the Body of Christ.
When St. Joachim was merged with Holy Innocents, we asked to meet with Archbishop Chaput as Frankford no longer had any Catholic church. Our pastor felt the Parish Pastoral Planning Process should be kept secret and that we should trust him. We had an Oblate priest so we did not depend on an Archdiocesan priest. We were not in debt but our school was rented for several hundred thousand dollars per year and that was ready cash. Since no one would talk with us, we filed a Vatican appeal that is every Catholic's right under Canon law. That appeal is still pending a review by the Vatican Supreme Court.
Frankford has over 50 churches but not one is Roman Catholic. For many of these people, it is beyond their ability to travel to Holy Innocents or any other church even via the bus provided. Frankford is home to people who have lived there all their lives but also a more transient population who are here for rehab or making their way after being released from prison. Archbishop Chaput tells us we have to ask Father Higgins. Father Higgins has told us, "As long as I am pastor of this parish, nothing is going to change."
Father Higgins has been sharing with all of us the "state of the parish" these past few weeks. Father Higgins will explain to us that there is a "need for increased giving". Recently, on Fox 29 News, Father Higgins said that 4 of his 5 Masses here at Holy Innocents were not well attended. Why not be "creative" as Pope Francis has said and say a Mass in Frankford? We have asked over and over again for the use of St. Joachim for public and private worship and would pay all expenses for the upkeep of the Church and cemetery. We recently submitted a proposal to Father Higgins. We offered to pay for a retired or underutilized priest to say a weekly Mass. Holy Innocents would get the collections thus adding to your coffers. We would come to Holy Innocents and support all activities as well. We would evangelize in Frankford making Holy Innocents even stronger. We'd be active parishioners of the "Inn".
You have all been very welcoming to us. While we are grateful to you and that makes us happy, it's not the issue. You know how big Frankford is, you may know the problems Frankford struggles with regarding drugs and housing needed for those trying to rehabilitate themselves. It's not simply a matter of getting on the bus; it's a matter of worshipping in your own community. A church building is a physical symbol of God's presence in the community that tells everyone God's love is for all and there are second chances for everyone.
There is no longer a Catholic presence in Frankford except for us, the parishioners who remain to do the work left to us after the Archdiocese abandoned us. There is no pastoral care for those most marginalized by society in Frankford, an area certainly in need of God's care. Please ask these questions, too, because placing extra burdens on you when all other avenues of possibilities are not explored is not the answer! If unity is truly desired and we all want Holy Innocents to thrive, then you must include Frankford! We will be here next weekend, too, in case, you have questions or want to talk further! Please keep us in your prayers and we will pray for you, too! God bless you!
Please like us on Facebook at Keep the Faith in Frankford, too!