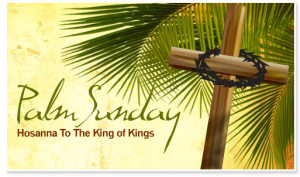 We are in a struggle – a real and difficult struggle! This struggle is to reopen our beloved St. Joachim Church which was closed almost 22 months ago. Is our struggle for the Church building or is the struggle to Keep the Faith in Frankford by keeping St. Joachim Parish together as a family and as a faithful worshipping community? I suggest the latter is most important. If we do not stay together as family and live our Catholic faith daily, it won't matter that we no longer have a Church building. This struggle is real – from Father Higgins, as pastor of Holy Innocents, who tells us that nothing will change as long as he's pastor, to Archbishop Chaput, who refuses to even talk to us, and we know that actions speak louder than words. We have heard the naysayers. We know that we and others in our city and suburbs have been abandoned by the Archdiocese of Philadelphia as they believe Catholics have sought "greener pastures" and that's where they will shepherd.
So, as difficult and challenging and even heartbreaking at times, we carry on. We carry this cross as Jesus carried his cross for us! What keeps us going? Where do we find the strength to believe and to go forward on a seemingly, impossible mission? Because of Jesus and his message and example and the "Jesus" we find in each of you and in everyone we serve. We don't do this wearing sackcloths and ashes but with joy and purpose and determination that this is indeed the will of God. This is what God is asking of us:
"Consider this: whoever sows sparingly will also reap sparingly, and whoever sows bountifully will also reap bountifully. Each must do as already determined, without sadness or compulsion, for God loves a cheerful giver. Moreover, God is able to make every grace abundant for you, so that in all things, always having all you need, you may have an abundance for every good work. As it is written: 'He scatters abroad, he gives to the poor; his righteousness endures forever.'…Thanks be to God for his indescribable gift!"
Take the time this Holy Week to read 2 Corinthians, Chapter 9. We ask the Holy Spirit to fill us with that generosity that makes us thankful for God's gift and graces and allows us to glorify Him who has given us EVERYTHING, including His own Son. This week we celebrate the Last Supper and mourn with Mary as Jesus is crucified, died and rose from the dead so that we will have eternal life. "Thanks be to God for his indescribable gift(s)!"
I would like to celebrate all those who participated in Keep the Faith in Frankford's Dining with Dignity efforts today at St. Mark's Episcopal Church, 4442 Frankford Ave. Our friends at St. Mark's are real blessings to us as they opened wide their doors for us when St. Joachim closed. They didn't ask, "Are you Episcopalians?" They knew we were Christians, and as such, their brothers and sisters. We must extend this relationship to all of God's children, whether they believe in Christ or not. They are all God's children and that makes them out brothers and sisters. Thank you, Mary and Al McKay, Maureen and Joe Taylor, Florence Stanowski, Maryanne Seifert, Nona Bloom, Greg Minetola, Mary Carroll, Tammy Harrity, Pete Specos (who does all our shopping and cooking), Bob Smiley (who does anything I ask him) and our new friends, Donna Heron and her daughters, Alyssa and Cameron! To the steering committee of Keep the Faith in Frankford, Mary Moretz, Bill and Marge McGeehan, Sabina Baker-Tegeder, David and Shannon Harris, thank you. To my sister, Elaine Martin, and her daughter, Natalie, to Johanna Giles and her crew, Shayla, Brian and Aidan and Holy Innocents Girl Scout troops, Jack Hohenstein and anyone I didn't mention, God knows who you are! Thank you for being "cheerful givers"! Enjoy this slideshow from our efforts this past Saturday, March 28! Wait just a moment and it will start automatically!
[tribulant_slideshow gallery_id="1"]