One of the most rewarding ministries I think we do as Keep the Faith in Frankford is pray for those in need. At every prayer service and every meeting, whenever we gath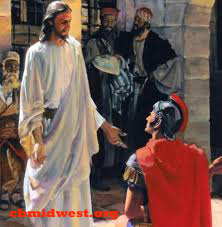 er together, one of our intentions is that the Lord touch those in need of healing in mind, body and spirit and they feel the power of our prayers as well as God's comfort. We will also mention by name those we know or those for whom we have been asked to prayer for. This is important to us as community means all of us – not just those who are physically present with us. My favorite story in the Bible is the Centurion who sends the Jewish elders to ask Jesus to heal his servant but has such faith that he tells rexobol 50 his servants to tell Jesus, as he's approaching the Centurion's home, "Lord, do not bother about it, for I am not worthy to have you enter under my roof. Therefore, I did not feel worthy to come to you, but say the word and let my servant be healed."
I recently received an email from a dear cousin asking for prayers for a couple at her church. My cousin included The Prayer of Healing that was written by Father Larry Hess from the Lehigh Valley. Also, another good friend asked for prayers for one of her friend's family members going through some recurring problems. Initially, I was  going to post right away on Facebook asking for those prayers but something intrigued me about Father Hess and I wanted to learn more about him and his Prayer of Healing.
As a young priest, Father Hess was involved in hospital ministry and known for his healing prayers said at each patient's bedside. He would pray with each of the patients individually and spontaneously. The more he prayed with them the more he formalized his prayer and he wrote it down. He wrote it down he said, "So I wouldn't forget it". Father would also serve for many years at Notre Dame High School, Muhlenberg College, Cedar Crest College and Kutztown University. Many came to feel as one of God's unique children because of Father's kindness and patience.
He would later be pastor of Our Lady of Good Counsel in Bangor, PA and served at St. Vincent de Paul Mission in Portland, PA. Father's last assignment was as Pastor of St. Anthony of Padua, in his hometown of Reading, in the Millmont neighborhood. Father was the 8th Pastor of St. Anthony and he oversaw the renovations of the church and school in anticipation of their 100th Anniversary in April, 2014. Father Hess would not live to see it as he passed away in February, 2014 at the young age of 63. He had been a priest for 35 years. He had such a personality that others were drawn to him and, through him, to Jesus. Father Hess was also a dynamic preacher, too!
Writing down his prayer enabled Father to make prayers cards for those he ministered to and to others who heard about his healing prayer. At the time of his death over 10,000 of his prayer cards were being asked for here in the US as well as other countries. His legacy came to be that he was "The Priest of the Holy Card". I tried to find out if the holy cards were still available. It took some real detective work. As we know, churches close and merge, and I thought I wouldn't learn the answer to that question. But through comments on a web post, I learned that Our Lady of Good Counsel and St. Vincent de Paul Mission Church merged. I called the rectory and their automated response asked if you were looking for the holy cards to contact David Rugh.
I called David Rugh to learn that he is the nephew of Father Hess and the family has taken over the sale and distribution of these holy cards. Now called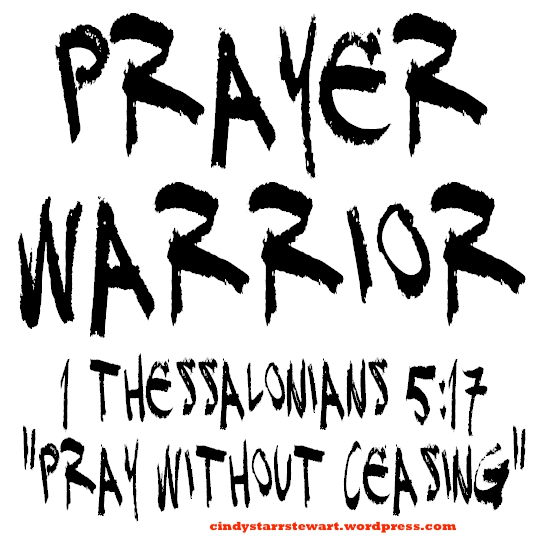 "Heavenly Father Card" as those are the beginning words of Father's prayer, you can order them through their website, www.heavenlyfathercard.org. They also have cd's and dvd's of Father's talks and sermons. They ask for modest donations to cover shipping and handling. Heavenly Father Cards are available in Spanish, too. You can get prayer cards that are for you to say for yourself or prayer cards for someone you are praying for their healing. Well, we will be ordering cards as I know that those we serve would welcome them in a special way. We have much to pray for. We are prayer warriors, too!
Here is Father Hess's Prayer of Healing. When praying this prayer, just replace the "I" words with the name or intention for whomever you are praying. God will know who you mean.
"Heavenly Father, I call on you right now in a special way. It is through your power that I was created. Every breath I take, every morning I wake and every moment of every hour, I live under your power.
For if you created me from nothing, you can certainly re-create me. Fill me with the healing power of your spirit. Cast out anything that should not be in me. Mend what is broken. Root out any unproductive cells. Open up any blocked arteries or veins and rebuild any damaged areas. Remove all inflammation and cleanse any infection.
Let the warmth of your healing love pass through my body to make new any unhealthy areas so that my body will function the way you created it to function.
And Father, restore me to full health in mind, body and spirit, so I may serve you the rest of my life.
I ask this through Christ our Lord. Amen."
Please pray for my cousin's friends and my friend's family member. And, say a prayer for Father Hess, too!  Thank you and God bless you!
Some links you might be interested in:
Former Easton priest make mark in the world with healing prayer card
Reverend Larry J Hess Obituary
Parishioners say goodbye as Millmont Catholic Church closes
Reverend's healing prayer provides comfort to many
Prayer of healing by Rev. Larry J. Hess of St. Anthony of Padua Roman Catholic Church