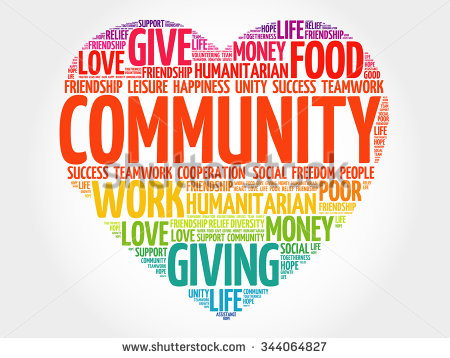 Bad things happen to very good people. I had seen this story on the news, one of too many. As I have been talking to our parishioners this week, a Dad told me that his two sons went to school with the victim of this latestes senseless murder, Don Green, and they were "feeling the shock, so senseless" an act. If you're unaware of what happened Friday night, you can read about it here – "Two Suspects Sought After Juniata Man Gunned Down". The name, "Don" stuck in my mind and I checked Facebook and realized that I had talked to Don's Dad, also Don, when we were distributing our information to our fellow parishioners at Holy Innocents. Don had stood outside on a dark, cold, windy Saturday night and listened to me as I explained our desire and need for a weekly Mass in Frankford. His son had gone ahead to the car (I bet to warm it up!!) and waited patiently while Don took the time to listen. A true act of kindness! Don is very involved in Holy Innocents and his community. I shared the story with my brother-in-law because he works at Naval Support Activity on Oxford Ave with Don. He knew Don and had volunteered in a tutoring program that Don ran at Carnell Elementary School. Our prayers, hearts and thoughts go out to the Green family and to all whose lives young Don already touched or would have touched in the future. We are all one community – one in Christ. I am respectful of all that must be happening at Holy Innocents as they prepare to say good-bye to Don, a young man taken much too soon. Lord, may you bless, in particular, the Green family, with all the love and support that they need, during this most difficult time and may the community also surround them with all that they will need.
I have been calling our St. Joachim and Mater Dolorosa parishioners regarding a petition to reopen St. Joachim – to get a weekly Mass in Frankford. I realized that Frankford is the community that has kept us going since St. Joachim closed in June 2013. Community is the most often mentioned word encountered when I talk to people and their experiences since both Catholic Churches closed in Frankford. That's what we miss and that's what we try to hold on to and it's what we look for at the many parishes we visit trying to find that "Frankford style of community"! It's rare. It's a community where you can speak the truth and people will listen and let you have your say. We may not always agree but we try to work it out. We try to find that common ground – which is our faith – which is ourselves!! 
Father Higgins announced over the weekend at Mass that the St. Joachim convent had been sold for $200,000 to the Capuchins. I called Father Higgins this morning and left a message hoping to learn more about the purchase. I also told the secretary that we are sorry for the grief the Green family are experiencing and that all are in our prayers. We are respectful of all that must be happening and that learning more will just have to wait for the appropriate time.
Well, we do know that Archbishop Chaput is a Capuchin. We know that the Capuchins run St. John the Evangelist Church on 13th St. But we don't know what plans they have for Frankford yet.  Until, we know more, we must keep working to reopen St. Joachim and doing what we think (with God's help) will bring that about. 
As for our Frankford community, we do know what has been said up until now. The Archbishop tells us that Father Higgins makes all the decisions for the Worship Site. We know that Father Higgins has told us nothing would change as long as he is Pastor. We know that he did not even acknowledge our requests for a Mass for the Anniversary of the Dedication of St. Joachim on December 13, 2015. Our experience tells us that for over 2 years and 7 months, the community of Frankford, the community of St. Joachim, the community of Mater Dolorosa and the community of St. Joan of Arc have not received  compassion or a willingness to honor or value our communities.
We do know that at St. Joachim, Father Steve had us say a prayer to Padre Pio before Mass during the time of the Area Pastoral Planning Process. We know that Padre Pio was a Capuchin. We know that we've had the Blessed Mother's ear, the love of her Son, and the watchful presence of His grandfather, St. Joachim. We know "by the grace of God, I am what I am, and his grace to me has not been ineffective" (1 Corinthians 15:10).
We know that we are steadfast in our hope and belief in the need for a Catholic Church in Frankford. We know we are Keep(ing) the Faith in Frankford and beyond.